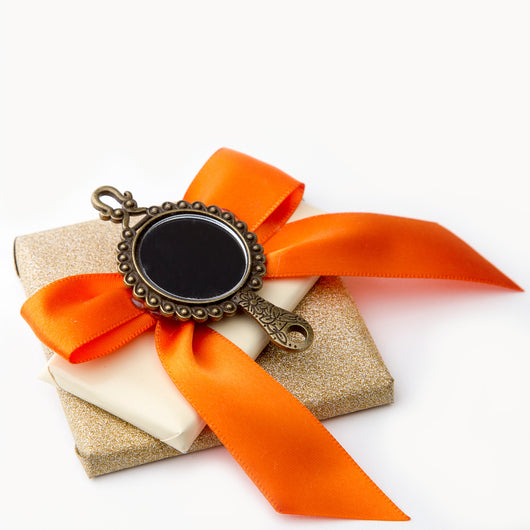 Chocolate Favors - #78
Dimension: Approx. Dimensions in inches: 3.2 x1.6 x 0.2 & 3 x 3 x 0.25
Chocolate Filling: Dark chocolate plain 72% and Milk chocolate plain 34%.
Description: This favor consist of two pieces of chocolate one is square-shaped dark chocolate banded with an imported glittery gold paper and one is rectangle-shaped milk chocolate wrapped with a glossy beige paper garnished with an orange bow, topped with a vintage mirror charm.
BUY IN BULK & SAVE. Call us for all orders above 100 pieces.