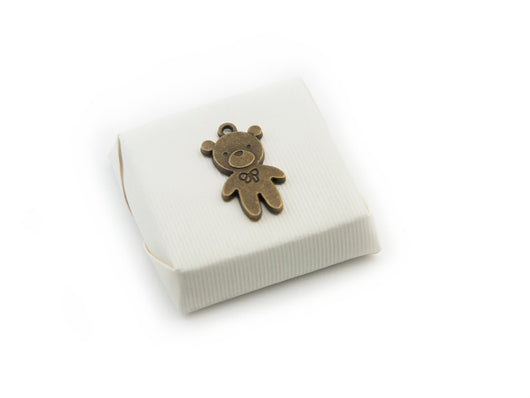 For Baby - #19
Dimension : Approx. Dimensions in inches: 1.6 x 1.6 x 0.4

Chocolate Filling: Milk chocolate Rice Krispies and Milk Chocolate Hazelnut Spread "Praline"

Description: Double wrapped lined texture paper topped with a bronze teady bear embellishment.

BUY IN BULK & SAVE. Call us for all orders above 100 pieces.