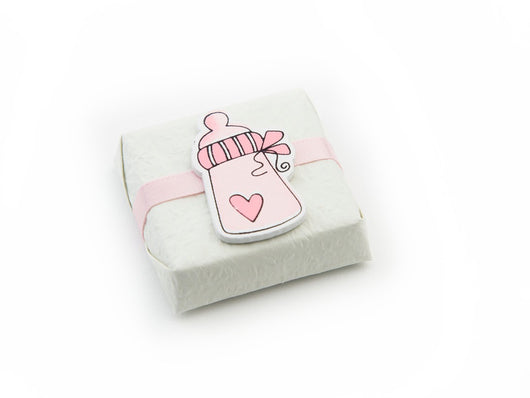 For Baby - #30
Dimension : Approx. Dimensions in inches: 1.6 x 1.6 x 0.4
Chocolate Filling: Milk chocolate Rice Krispies and Milk Chocolate Hazelnut Spread "Praline"

Description: This favor features a handcrafted wood pacifier. Our gourmet chocolate is wrapped in white textured paper and secured with a light pink satin ribbon. So cute!

BUY IN BULK & SAVE. Call us for all orders above 100 pieces.